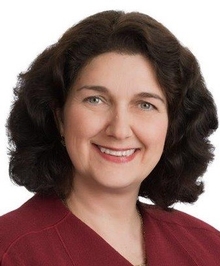 Yelena Barychev
Board of Directors
CONTACT INFORMATION

V-Card
Yelena Barychev is the President of the Association of Audit Committee Members, Inc., a not-for-profit organization devoted to developing best practices for audit committees. Ms. Barychev is also a partner at Blank Rome LLP.
With more than 20 years of advising management and board of directors on complex governance matters, executive and director compensation, as well SEC, NYSE and NASDAQ compliance matters, Ms. Barychev also focuses her practice on advising companies, including family businesses, on mergers and acquisitions in a broad range of industries.
Ms. Barychev writes and speaks frequently on corporate governance and securities compliance matters. Ms. Barychev is a Co-Lead of Blank Rome's Environmental, Social and Governance (ESG) team. She works with directors and management to provide guidance on ESG strategies, reporting, and disclosure.
Ms. Barychev is also a member of the Board of Directors of The Forum of Executive Women and a member of the Educational Programs Committee of the Society for Corporate Governance. (
Bio
)