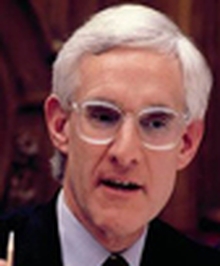 Patrick Gross
Board of Directors
CONTACT INFORMATION

V-Card
Patrick Gross is Chairman of The Lovell Group, a business and technology advisory and investment firm. Through The Lovell Group, he is advising half a dozen private technology and internet commerce firms.
Previously, he spent three decades with American Management Systems, Inc. He founded AMS in 1970 with four colleagues from the Office of the Secretary of Defense and built it to a $ 1 billion company with 7,000 professionals throughout North America and Europe.

He is currently a director of four public companies: Capital One Financial Corporation, Career Education Corporation, Liquidity Services, Inc., and Mobius Management Systems, Inc. He is also a director of several private companies including Sarnoff Corporation and Development Alternatives, Inc.

His other leadership positions include Trustee and Chairman of the Research and Policy Committee of the Committee for Economic Development, Vice Chairman of the Council for Excellence in Government, Chairman of the Intergovernmental Technology Leadership Consortium, and cofounder and past chairman of the World Affairs Council of Washington, D.C. He is and has been a director/trustee/board officer of several educational institutions, hospitals/health care organizations, and economics and public policy organizations. He is a member of the Council on Foreign Relations, the International Institute for Strategic Studies, and the Economic Club of Washington.