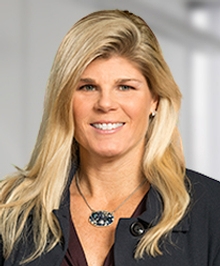 Amy Rojik
Board of Directors
CONTACT INFORMATION

V-Card
Amy Rojik has spent more than 17 years with BDO as part of the National Professional Practice.
She founded and directs BDO's Center for Corporate Governance, designed for financial executives and those charged with governance of both public and private companies. She is responsible for the development and presentation of a significant volume of BDO's external educational webinar, on-demand and podcast programs and thought leadership pieces on a variety of matters related to corporate governance, including cybersecurity, fraud, succession planning, and audit quality. She further develops certain of our firm's board of director forums as well as participates in external events for corporate directors.

Amy serves on BDO's ESG Executive Leadership Team and is responsible for BDO's Annual Audit Quality Report and tools and templates that support required auditor communications with audit committees. She is a certified NACD Board Fellow.